Mega 3 Chewable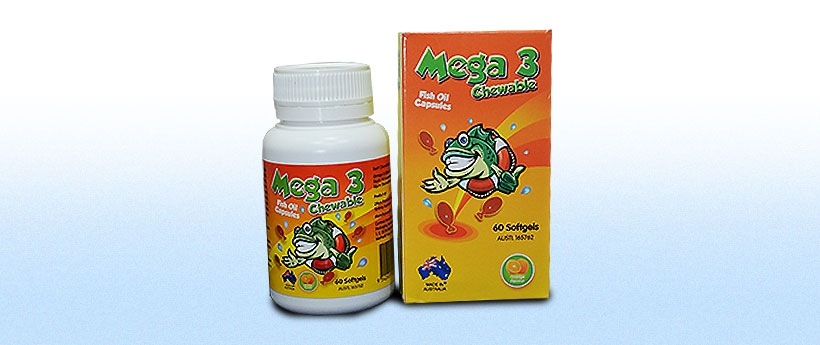 Each chewable softgel capsule contains:
Omega-3 Fish Oil 750mg
Equiv. to Eicosapentaenoic acid(EPA) 135mg
Equiv. to Docosahexaenoic acid(DHA) 90mg
Mega 3 Chewable is an all new product especially designed for young children. It contains essential fatty acids EPA and DHA which are important in normal brain growth and development. It may be beneficial in improving learning ability and behavior patterns,and enhancing memory power.
Indications
Aids, assists or helps in the maintenance or improvement of general well-being.
May assist in maintaining peripheral circulation and promoting general health.
Dosage & Administration
1 to 2 capsules 2 to 3 times daily or at one time to be chewed for great taste.
Pack Size:
60's